Now that my nails are short again I can finally do some stamping and try out those BarryM foils I bought in London.
The stamp is from one of the big Cheeky plates. It doesn't quite cover my whole nail so I did the blue swoop. I am very happy with how the BarryM  Foil worked with the stamps! All of my gold polishes aren't nearly opaque enough, but this turns out beautifully! Which, of course, is what I expected to see after all of Nailasaurus's stamping manis.
On a side note, dark colors are a pain to do cuticle clean up on.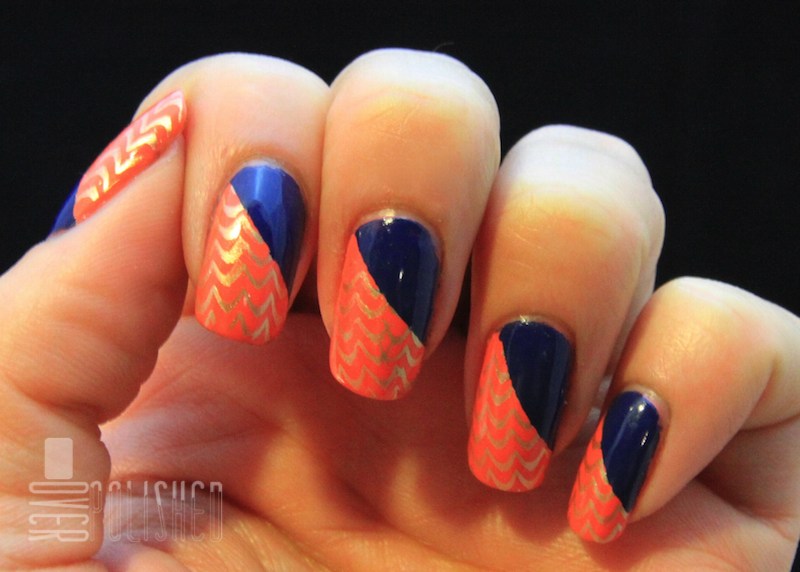 Base: Catrice Pimp My Shrimp
Stamp: BarryM Foils Gold
Blue: China Glaze Check Mate