Marble nails are the latest trend in nail fashion and when we say marble nail, it is safe to say that it is a work of art. The design might look very complicated but the truth is, you can achieve this look even without visiting the nail salon. Marble nails can be worn in any color and shapes and if you are looking for new designs to try, we have something for you.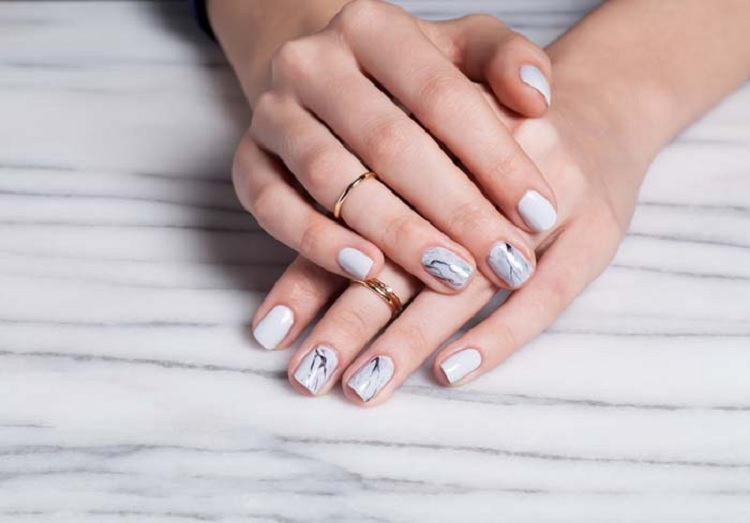 These designs features glitters and different colors, because why not? Glitters can turn something from dull to fabulous and there is no overdoing so let's get started with those elegant metallic designs.
Golden Marble Nail Design
Marble itself is elegance enough but if you put a touch of gold in it? That is extravagant. You don't need to coat the entire nail bed with gold, just splatter a little using a fan brush and fasten it with LDS Liquid Sealer Dry. Create marble veins using black and white polish and you now have an expensive looking marble nail design on your hands.