Like any other cosmetic procedure, gel nail polish can define the way you look. Nail polish color has a tremendous influence on your appearance. So, you can tweak the designs and patterns to suit your preferences. For example, you can have shades that match your skin tone. You also have specific DND daisy gel polish tones that are ideal for short and stubby fingernails. This blog looks at DND colors that can make your fingers look skinnier and naturally elongated. So, without wasting much time, we shall explore the options available to us and always look our best.
Nail Polish Ideas to Make You Look Skinnier
Here are simple gel nail polish tricks that can make you look skinnier than you are and give you the ultimate Hollywood film star appearance.
The French manicure enhances your personality to the next level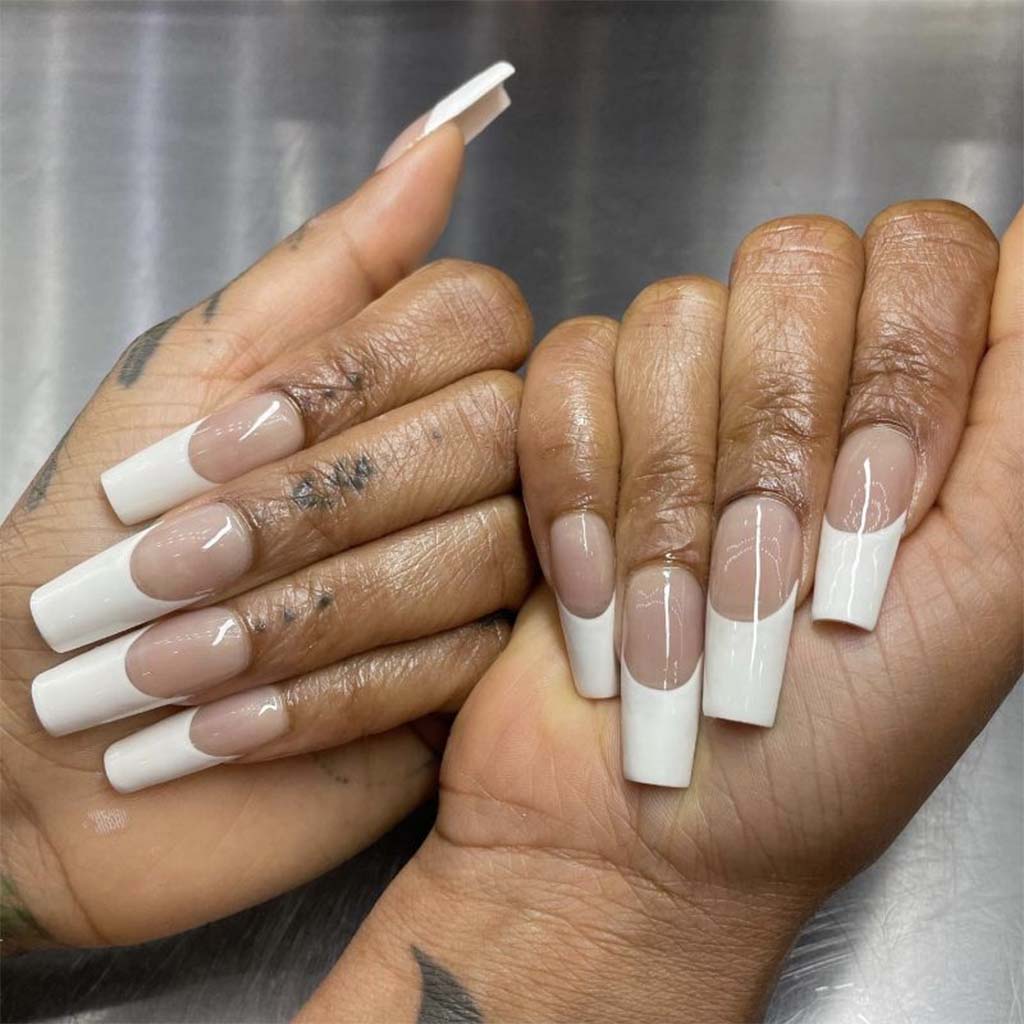 The French manicure is amongst the most beautiful nail polish embellishments in the cosmetic world. The design with its white tip goes a long way in making your fingers look skinnier. The beauty of painting the nail tip white is that it makes your fingers look longer than they are. However, we suggest having the French manicure with a matching base color. If you try too much and paint the nail edges with other colors, your fingers look shorter. So, the best combination is the skin-colored tone on the nails capped by a thin white border to complete the French manicure.
DND daisy gel polish offers an exciting range of skin-colored polish for people with all skin tones. So, if you have fair skin, you can go for the peach nail shade with the white tip. People with tanned skin can opt for the light brown tones capped with the white border. This combination makes your fingernails look elongated, and thus you appear skinnier than you are.
The nude shades are ideally suited to make you appear stylish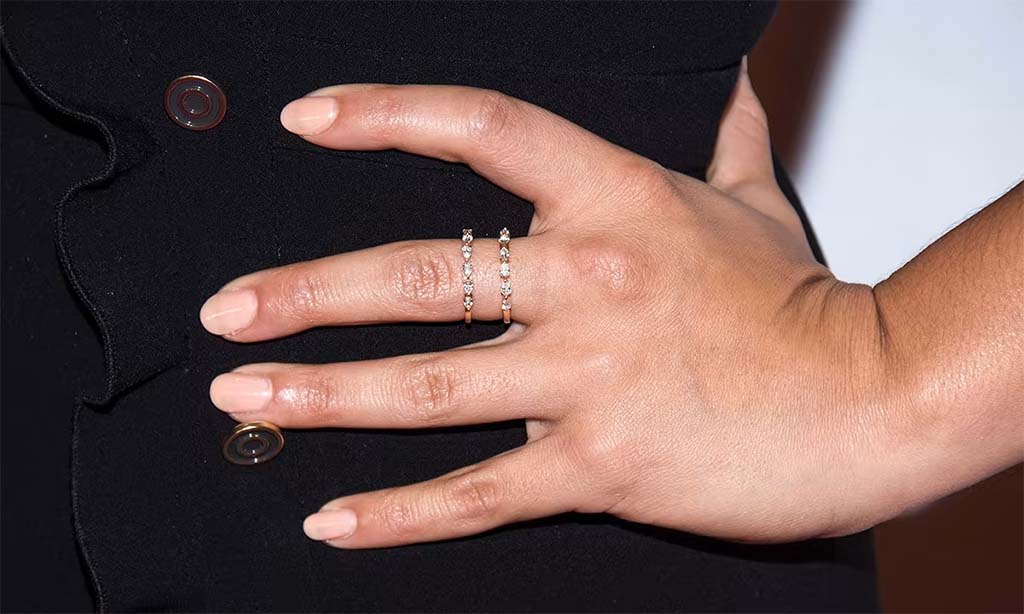 The nude shades are ideally suited to make your fingers look longer because they match your skin tone the best. However, the hues you wear depend on your skin color. Therefore, if a fair-skinned woman wears chocolate brown nudes, it will look out of place. She should choose a color as close to her skin tone as possible. The light pink or peach DND color should be perfect.
Similarly, if you have dark skin, we suggest going for the coffee color shades or the caramel tones. Alternatively, women with medium skin tones can choose a mixture of grey and brown. In short, we suggest selecting the shade that matches your skin color.
The advantage of having skin-colored DND daisy gel polish on the nails is that it becomes difficult to distinguish between the finger and the nail. Thus, your nails automatically look elongated, giving you a skinnier appearance.
Consequently, your nails make you look stylish and enhance your glamor quotient to the highest levels.
How Do You Make Your Finger Look Skinnier?
The nail manicure is a cosmetic procedure that makes your fingers look thinner. As a result, it imparts an overall slimmer look to your personality. Therefore, color choice is crucial. The trick lies in obscuring the line between your fingers and the nails. So, it is an optical illusion that makes your fingers look elongated. That explains why we suggest using skin-colored tones. However, you can go for one shade lighter than your skin color. It enhances your personality considerably.
What to Do If You Do Not like Light Nail Polish?
Not everyone is comfortable with the light gel polish colors. Some people love the flashing colors like bright red. So, is there any way to make them look skinnier? Fortunately, there is a beautiful way to make these women appear thinner.
You must have heard about nail contouring. This procedure can help your nails look thinner than they are and give you a skinny appearance. We suggest avoiding applying gel polish to the sides of the fingernails. Instead, you can have bright colors adorning the center of the nail from the base to the tip while leaving the sides alone. As a result, your fingernails appear longer than they are to impart a skinnier look.
DND colors offers an exciting range of bright color shades that match your personality and add to your beauty quotient.
Final Thoughts
Who does not love to look skinny and stylish? Your attire plays a critical role in making you look thin. Besides, your choice of nail color defines the way you look. We suggest going for the nude shades that match your skin tone. Try the French manicure, but we advise sticking to the white edges.
So, try out these combinations and look like a Hollywood diva ramping up the sensual quotient and making you look at your gorgeous best.