In the world of beauty, a neat set of flawless nails attracts everyone around you. The era of trending fashion has gone beyond the use of exotic clothes and shoes. Dip powder is not new in the fashion industry, and it has only come into the limelight recently. Dip powder is taking over the trend from acrylic extension and gel polish. Dip powder nails are mostly called SNS nails.
It entails plunging your nails into pigmented powder and applying a clear sealant to its top. It comes in different brands; some are lighter than others. With SNS powder nails, your choice of color is infinite.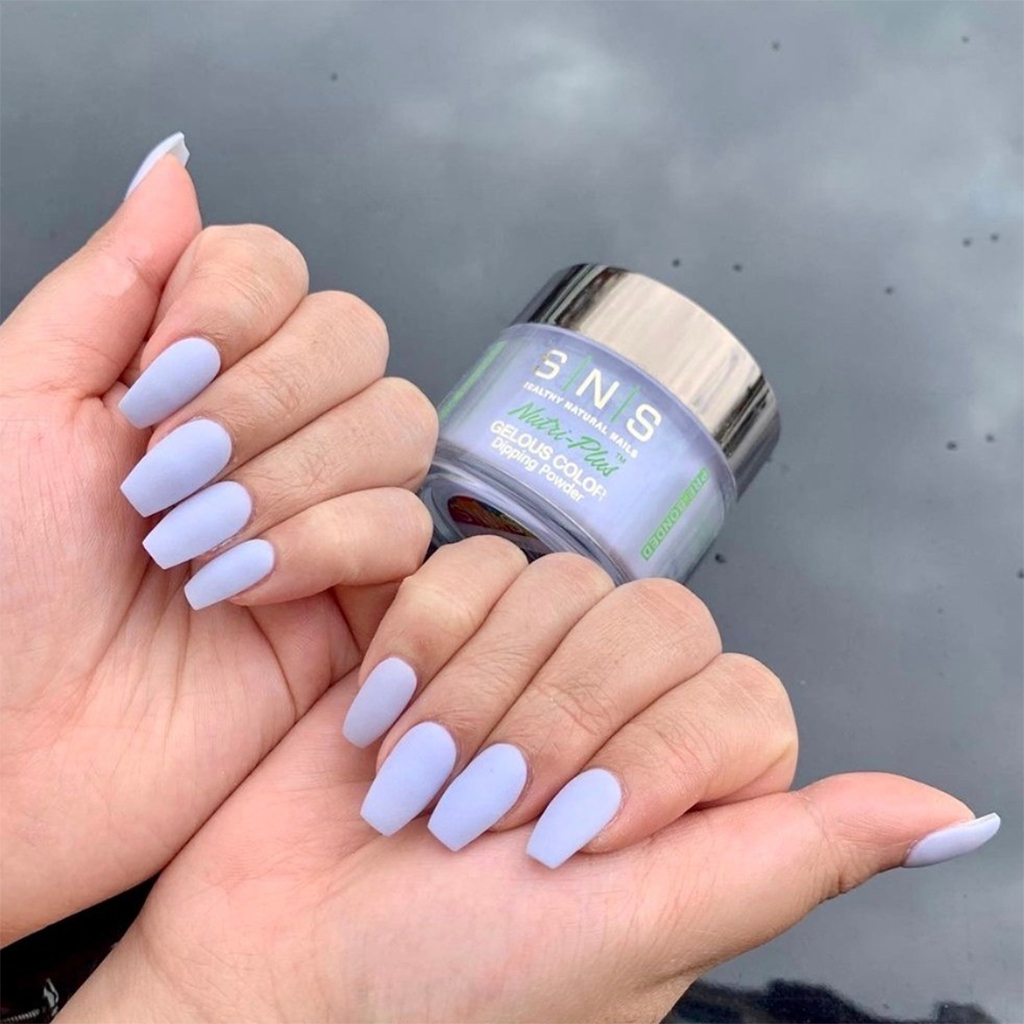 Dip powder treatment can hold for about four weeks. The least you can go is three weeks.
Outstanding facts you need to know about dip powder and nails.
Dip powder shields you away from the use of LED or UV light cure. It will adorn your nail with colored and durable powder. The treatment method can vary from one salon to another, but generally, here are things you can expect.
Your nails need to be cleaned and filed before any other step. You should completely wipe out excessive polish and oils.
You will apply a base coat to the nails; while still wet; you can coat the nails in the pigmented powder you choose. It would be best if you tapped off the excess powder in each coat. The nails are completed with two layers of the topcoat, an activator/sealant.
When it dries, lock it with the last layer of coat. It is best to opt for something shiny or glossy to highlight your dip powder nails.
What are the challenges that come with Dip powder?
Hygiene
Most salons don't go for the treatment due to sanitation concerns. It is not ideal for several customers to have their hands dipped into the same container of powder. Even when the powder is poured in the nails and a little falls back into the container, it can still get the entail container infected for other client's nails.
Can you use nail extension and nail powder?
You can still attach nail extensions and use dip powder. Your nail tech will attach a nail tip and file it to your desired shape. The process is being completed using the dipping technique to assign a layer of colored powder. The dip powder is lighter than acrylic. It makes the nails last longer and durable.
Allergies
Some people have an allergic reaction to dipping power. The monomer is the founder used in producing dip powder nails. It is a component that irritates the nail beds.
Nail weakness
Dip powder can make your natural nail fragile. All nail enhancement can brittle and dehydrate your nail plates. It is advisable to visit salons with professionals to get nail enhancement removed. Self-removal primarily results in poor nail health conditions.
Subsequently, it is essential for a healthy nail. When your nails are exposed to an excess chemical from household cleaners, it weakens your natural nails. It is advisable to put on protective gloves to protect your nails and surrounding skin. You can restore hydration by applying high-quality moisturizers and cuticle oils about two-three times a day.
Which is better? Dip powder nails or gel/acrylic?
It is your intention that determines which is better. The significant difference is in the application of dip powder and gel. It's like powder pigment versus LED light. For the texture, gels are smoother than dip powder. Considering the durability of dip powder, it lasts longer than gel. Dip powder nails can last at least a month.
Can I apply SNS dip powder at home?
Yes! But, it requires lots of time and patience. If it's your first time wearing a dip powder, it is safer to visit a salon first. That will give you a clue what is expected of you when you need to apply dip powder from home. Only people who can pay attention to details and direction will get it fixed successfully at home.
How can I remove my dip powder nails?
Removing a manicure generally gives rise to concern from its lovers. Dip powder is not an exception. It is not all salons that offer to fix it that can get it off. Remove your dip powder required soaking the nails in acetone solution. This solution can weaken your nails if you use it often. It is essential to ask you an expert about the removal process before getting it fixed at their salon.
Conclusion
The dulling era is gone for ladies and women. You are no longer limited to a brand or type of nail enhancement. Every enhancement comes in different pigments and textures. SNS dip powder and nail have taken over from nail polishes and gels. You can always choose to look different by using a dip powder and nail.