There are lots of fine products that you could use if you plan to beautify your nails. Also, without these materials, you could maintain your natural nail beauty and watch as it grows naturally with little or no stress at all. Some of these nail care gadgets might have negative reactions on your hands which is why it is always advisable to always learn about whatever you plan to apply to your nail.
Not using any manufactured material can provide an avenue for your nails to grow naturally with adequate ventilation and room for essential nutrients to keep them soft, healthy, and look more beautiful.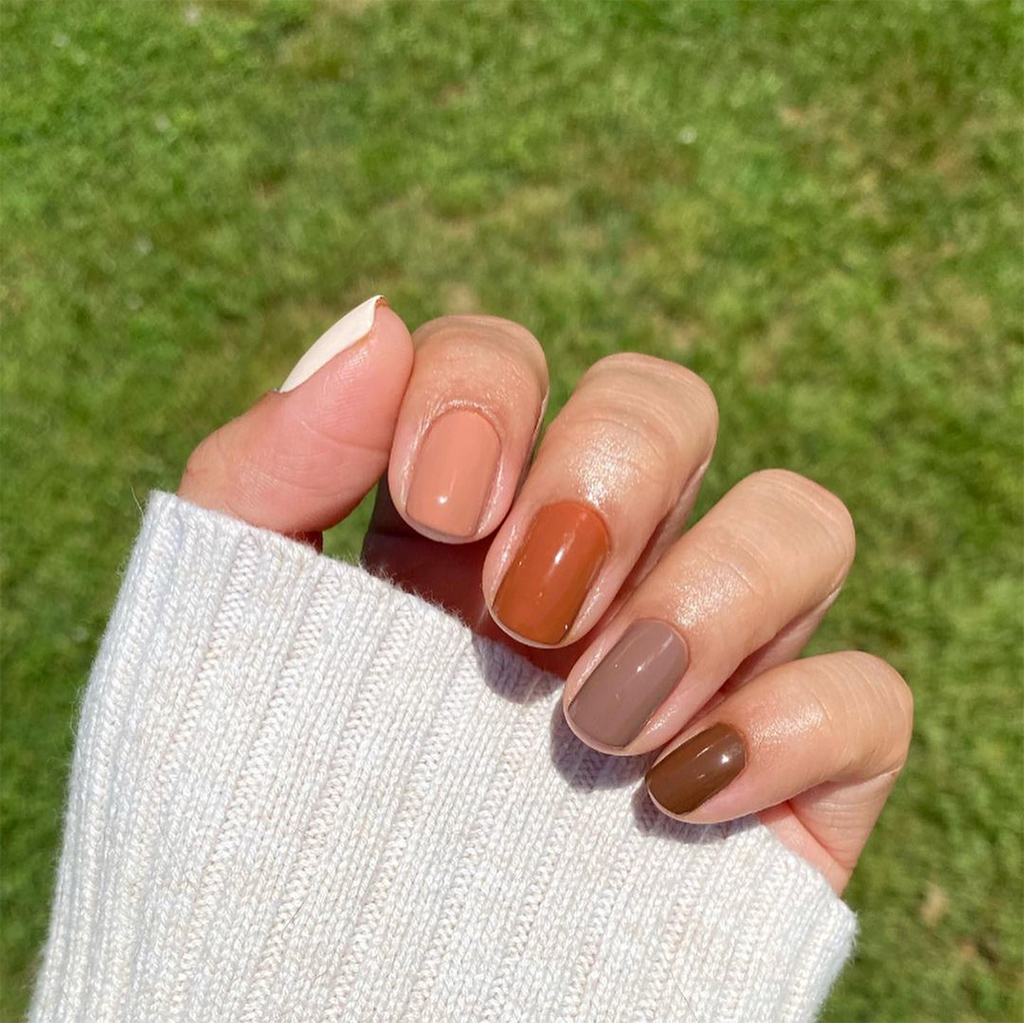 However, you can still decide to add some simple products like gel nail polish to provide more nutrients. Note that these gel polishes unlike other products ensure to keep the nail soft, nutrient-rich, healthy while also providing more beauty.
What are gel polish nails?
Most nail experts refer to the process of applying gel polish nails as a gel manicure. This also refers to a simple way of keeping yourself beautiful without much expense or luxury. People have learned to adopt this approach of nail beautification because apart from providing essential nutrients for nail growth, it makes the owner look simple and classy. You can go to the closest nail store near you and demand a sample of your preferred nail gel polish.
Some brands provide kits with their packages to make it easier for users to be able to beautify their nails at home with no hassle. These kits are simple, classy, and carefully selected as how each brand product is used. To pick the best gel polish kit for your nails, you can book a session with a nail expert or make your research.
Is there any difference between ordinary nail polish and gel polish nails?
Both nail polish types are effective and help their user looks presentable. The differences between the two nail polishes have been simplified into the information below:
Drying process– The simplest way to separate these two entities is their drying process. Gel nail polish will always dry in the presence of UV or LED light, unlike regular nail polish which uses normal ventilation or air.
Chemical composition– Before using any nail polish for beautification, always ensure to go through the chemical composition of the product. Gel nail polish encompasses more chemical composition compared to the other. However, the chemical composition of each nail polish type depends on each company's brand.
Removal process– Another notable difference between these two components is their removal process after application. Ordinary nail polish can be expunged with regular nail polish remover within a minute or two, unlike gel nail polish which you have to soak in acetone for up to 10 minutes before it can be removed.
The information above is few among other notable differences between these two entities. As earlier stated, always ensure to go through the product you plan to apply to your nail before use.
Are gel polish nails expensive?
Well talking about the cost of purchase of these products, customers review around the globe has shown that gel nail polish is cheaper compared to its effectiveness. However, some might be skeptical of buying it because of one or two personal reasons. You can go to the nearest salon and ask for a sample of your desired gel nail polish. If you also plan to use it at home with little or no supervision, always make sure you follow outline instructions to avoid any damage to your nail.
There are different brands, colors, and designs of gel nail polish, their prices are fixed based on each company's policy and product demand and supply. You can inquiry about which best suits your pocket size and enjoy keeping your nail beautiful while also having a soft and healthy nail.
How long can I use my gel nail polish?
The recommended duration to carry your gel nail polish is within two weeks at most three weeks. However, there are cases where individuals decide to use their preferred gel nail polish more than this assigned time and the product will still look beautiful on them.
The most important is to follow product instructions as outlined or seek professional assistance when needed.
It is also advisable to carry your gel nail polish within 2 or 3 weeks because this conclusion was made after extensive research across different brands by nail professionals.
Conclusion
You can either visit the nearest salon for your preferred gel nail polish or get it delivered to you at your preferred location. Before using any product always ensure to go through the user information to be certain about what you plan to apply.
Using a nail polish gel is essential because it also provides nutrients to your nails. However, you can also decide to let your nail grow naturally for a while after it has been removed.